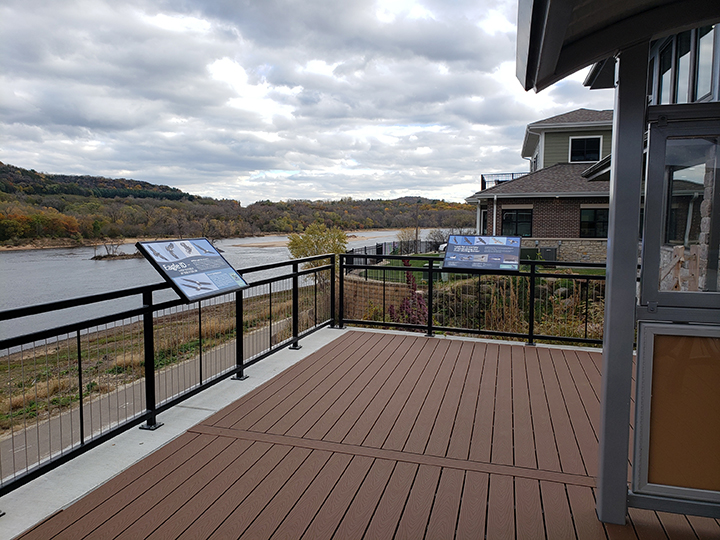 Bald Eagle Watching Days are co-sponsored by Ferry Bluff Eagle Council, the Sauk Prairie Area Chamber of Commerce,
the Wisconsin Dept. of Natural Resources, and the Tripp Museum in Prairie du Sac.
Updated Closure Dates for Ferry Bluff State Natural Area
Please note that the closure dates for Ferry Bluff State Natural Area have changed for the upcoming 2023/2024 winter season. The entire northern unit, consisting of Ferry Bluff and Cactus Bluff, will be closed beginning December 1st, 2023, until March 31st, 2024, to protect Bald Eagles that communally roost (i.e., sleep) in specific locations along the bluffs. At times, over 100 eagles can be located within one roost. The Southern Unit (south of Huerth Road) will remain open. Ferry Bluff is one of several crucial locations that eagles use to rest and protect themselves from wind and harsh weather. Ferry Bluff State Natural Area is only 1 of 2 roosts to have complete protection for roosting Bald Eagles in winter. People who enter the areas closed in winter can disturb roosting Bald Eagles, which may result in their abandonment of the area and increased vulnerability to the winter elements. Anyone entering closed areas at Ferry Bluff is subject to a fine. The Ferry Bluff Eagle Council greatly appreciates your assistance and respect toward the eagles that make our communities special.
Please contact Nathan Fayram, WI DNR (608-438-4229), with any questions or concerns.
Thank you
Learn About Eagles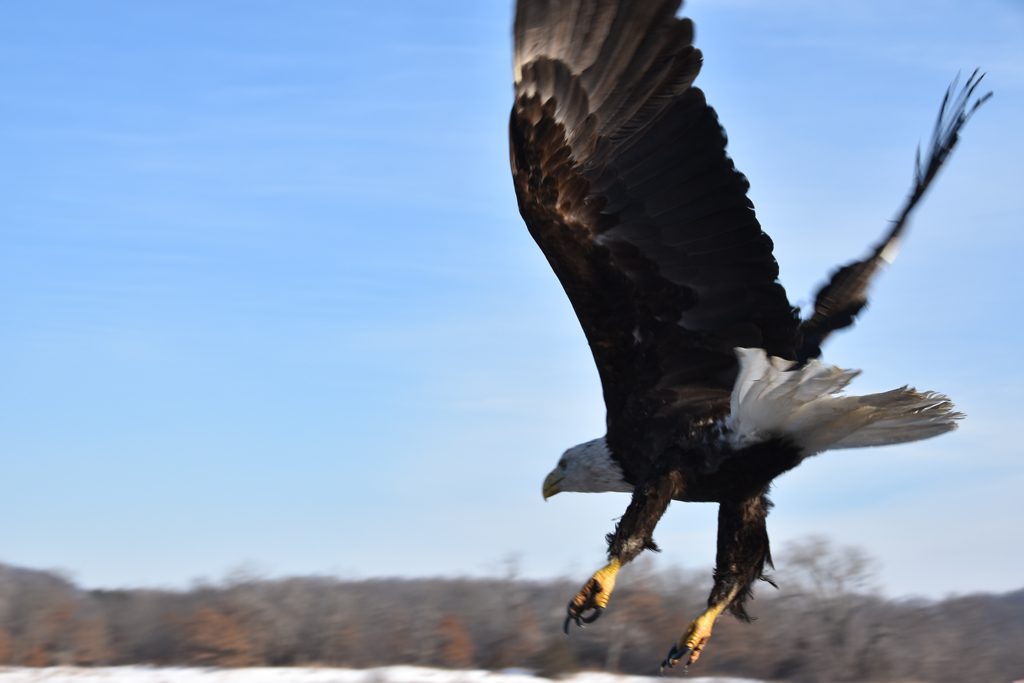 Events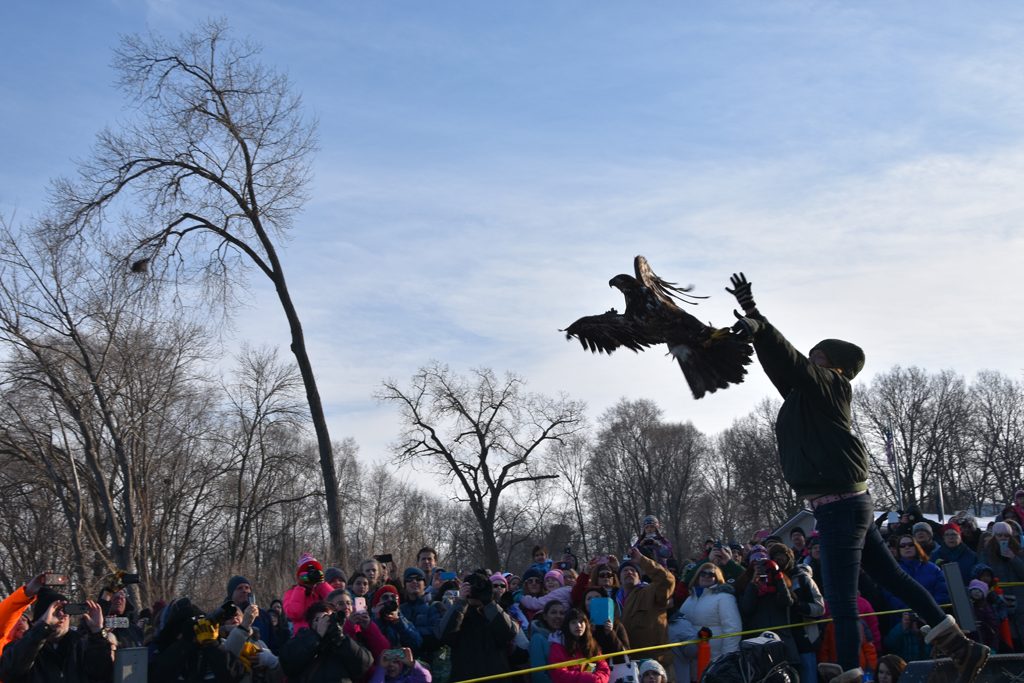 Eagle Research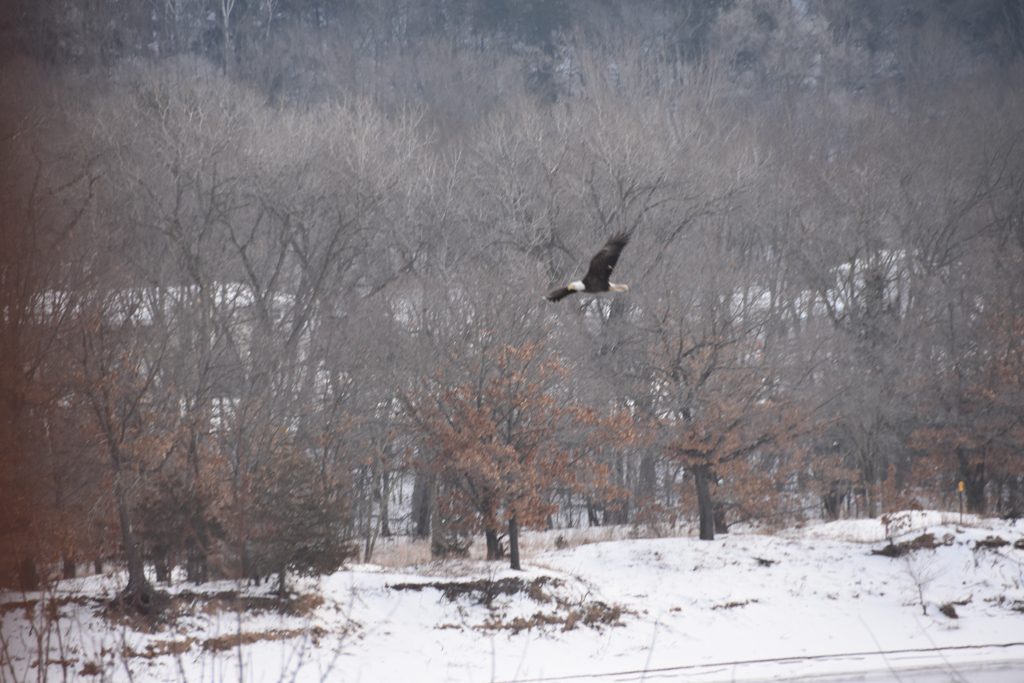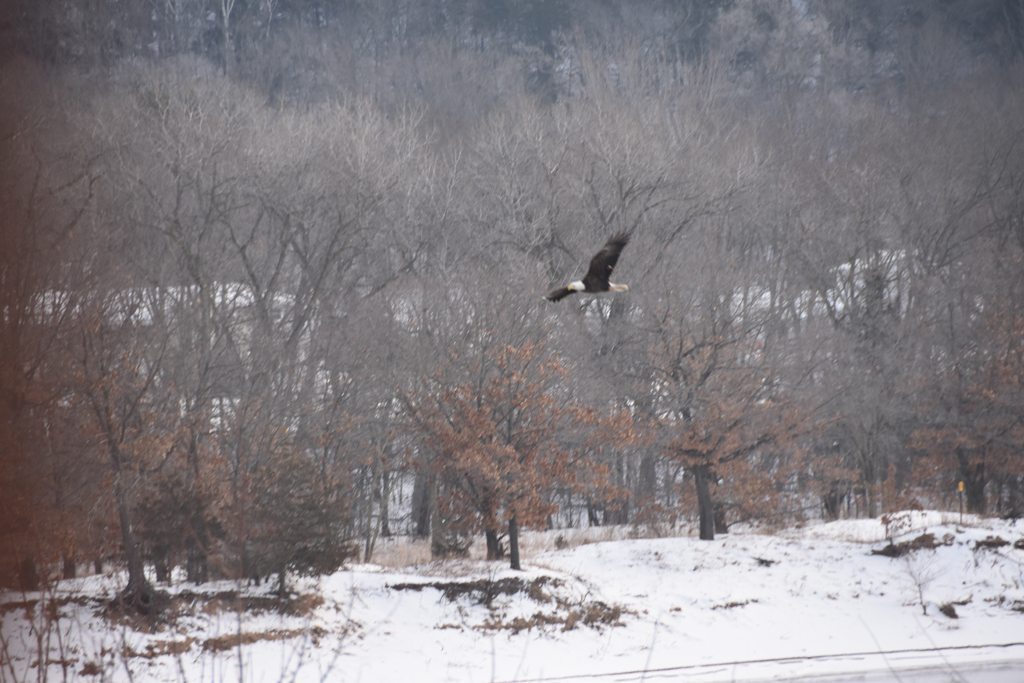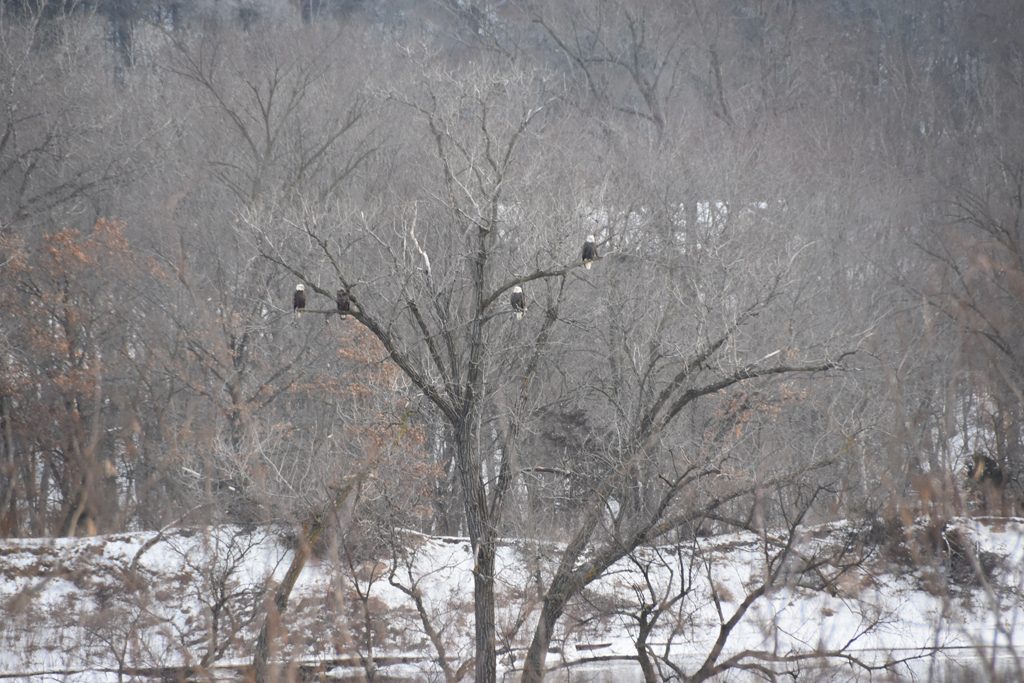 PLEASE WATCH EAGLES WITHOUT SCARING THEM!
People on foot scare eagles. Please remain in your car and use it as a blind.  Do not walk along the river, particularly at the hydropower dam, since that is the eagles' most active feeding area. Eagles, particularly immature ones, need to conserve their energy to survive the cold days of Wisconsin winters.
Thank you for considering our nation's symbol, the bald eagle.